The content of this page has not been vetted since shifting away from MediaWiki. If you'd like to help, check out the how to help guide!
The Sprout Morphology plugin measures sprout number, length, width and cell density of endothelial cell (EC) sprouts grown in a bead sprouting assay. It optionally includes measuring the coverage of these sprouts with pericytes included in the assay, as well as the endothelial cell/pericyte ratio.
Installation
To install the plugin, activate the Angiogenesis update site and restart Fiji.
Usage
Open a maximum intensity projection of the multi-channel image to be analyzed, then start the plugin via Analyze › Sprout Morphology. The process consists of up to six dialogs:
General configuration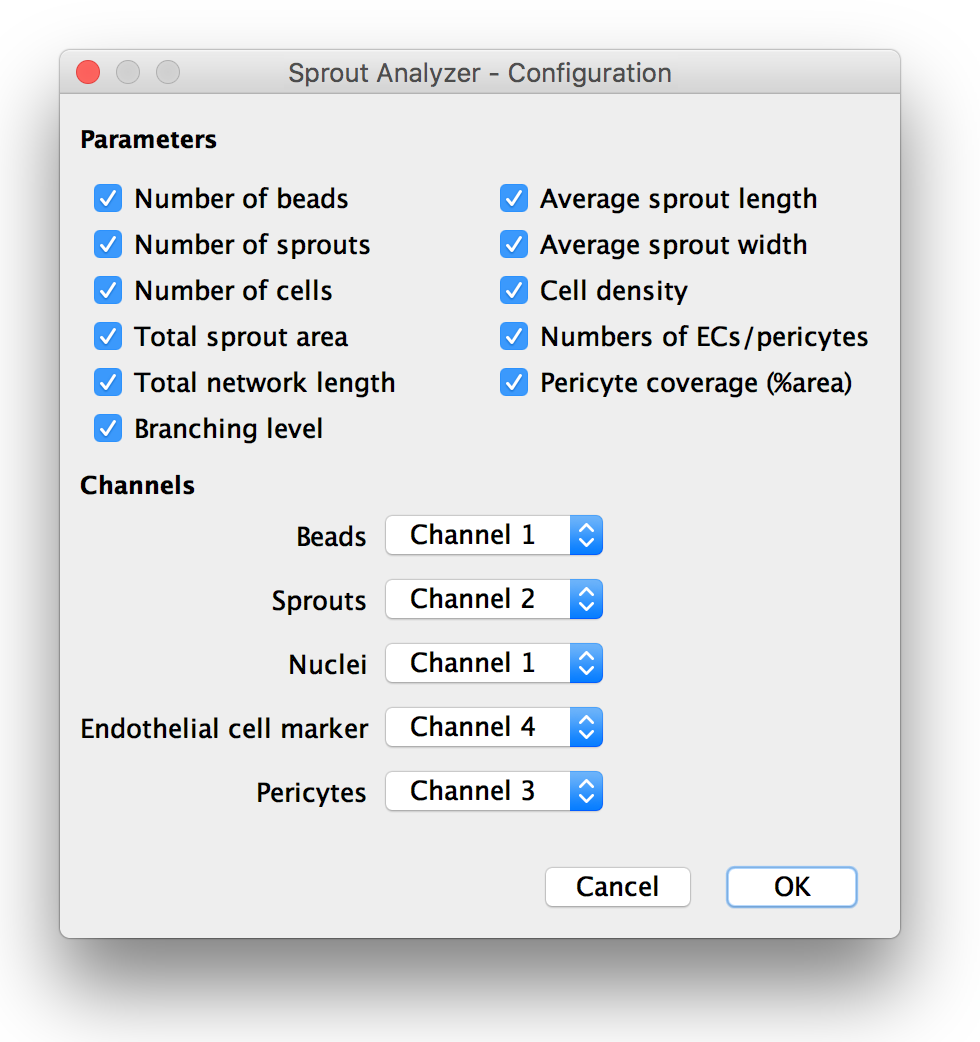 Bead detection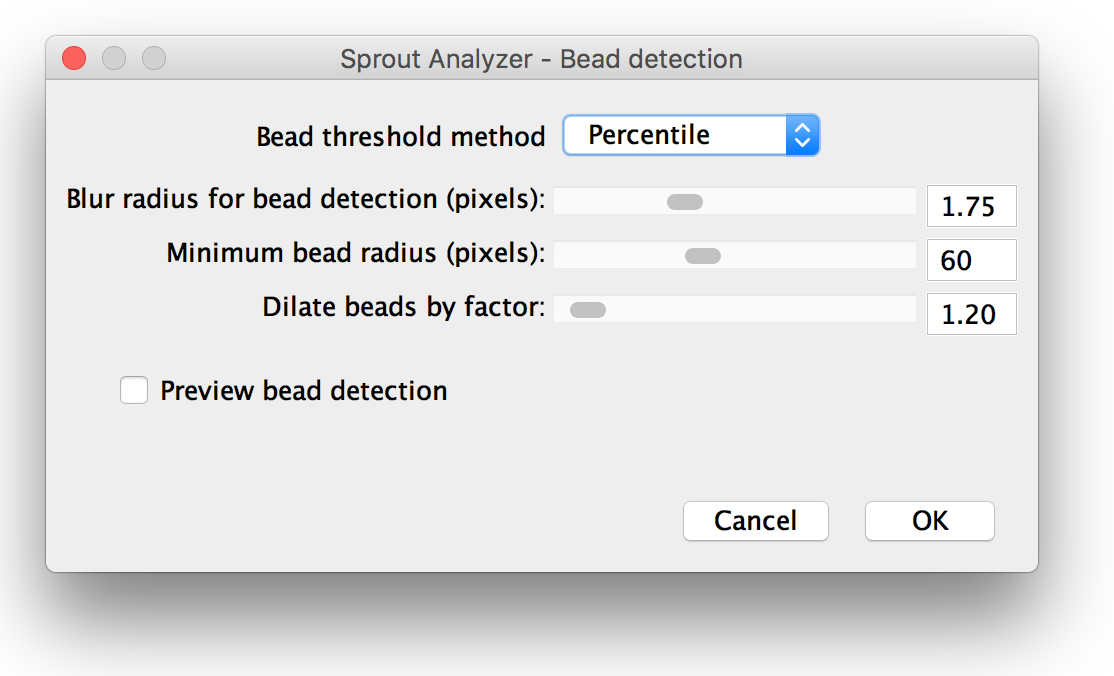 Sprout detection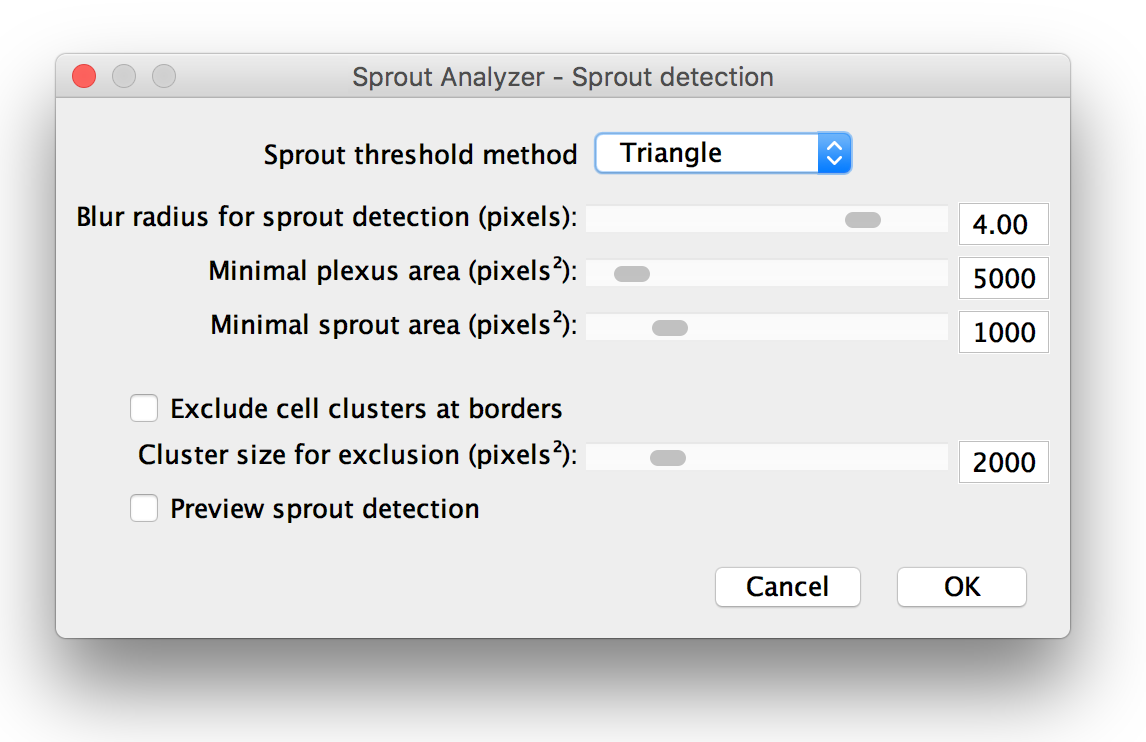 Nucleus segmentation
Endothelial cell/Pericyte classification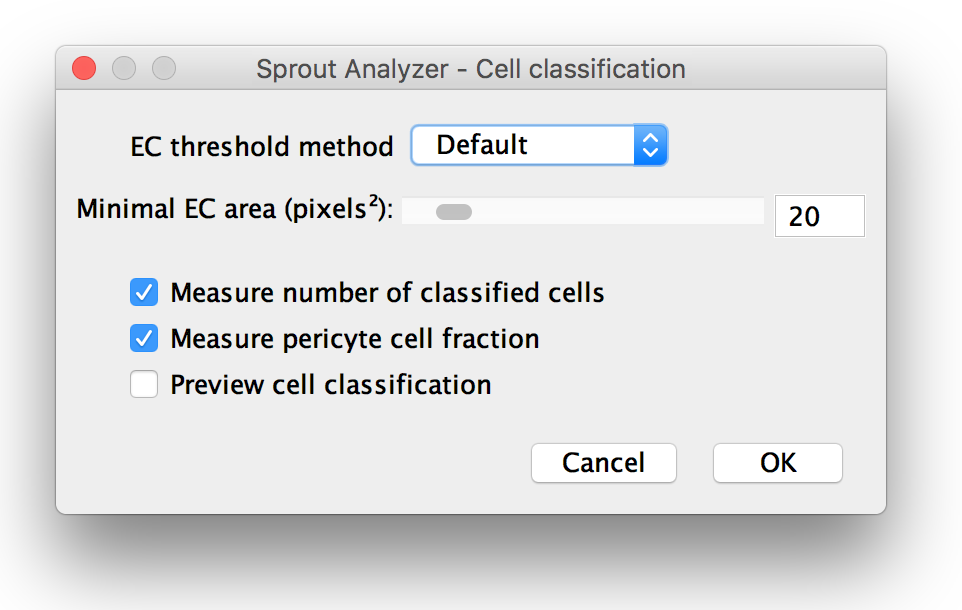 Pericyte coverage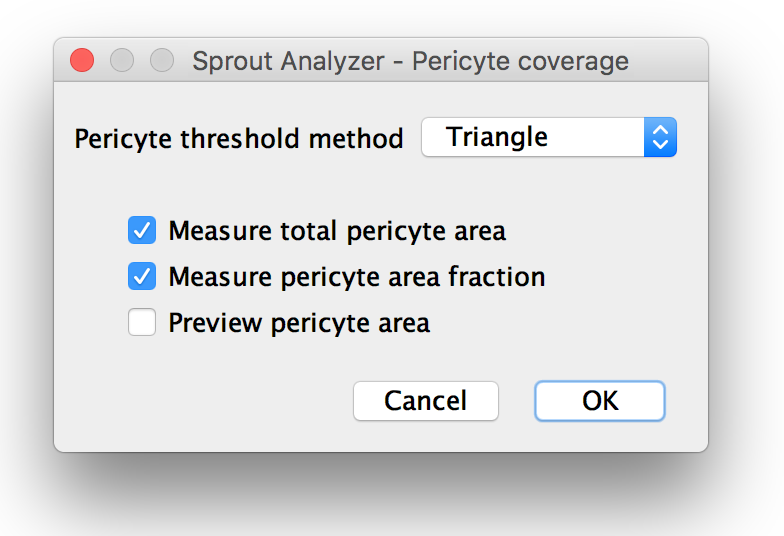 Publication